SHC Working With Esh Construction to Deliver New Homes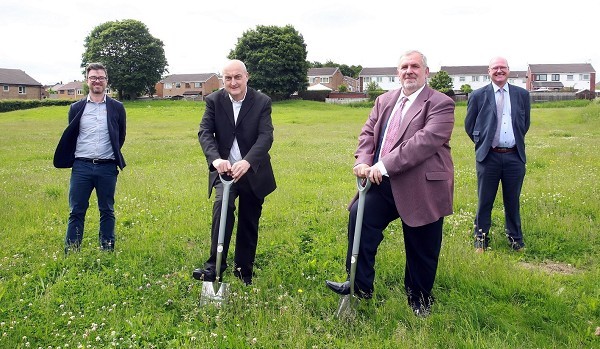 A collection of 44 two-, three-, and four-bedroom homes will be built at three sites located on Buchanan Road, Lytton Road, and Lytton Crescent. The properties, which are currently proposed for private sale, will help revitalise underused land, which has been vacant for nearly 20 years, following the demolition of old housing stock.
Steve Birch, SHC Interim Project Manager, said: "It is great to forge new working relationships to help drive and deliver projects, as our programme of work increases. Esh Construction is well placed to create these developments with significant skills and expertise in this area."
Stuart Leslie, Divisional Director at Esh Construction, said: "We are delighted to have been awarded this contract and to be working with Sheffield Housing Company for the first time. This contract also marks the largest scheme Esh has won to date via the YORbuild2 framework, which is a fantastic achievement for us.
"We will maximise the social and economic benefit for the community by supporting local initiatives, employing local and buying local – a core value which is very much aligned to that of Sheffield Housing Company."
In addition to the new homes, Esh Construction will construct associated access roads, footpaths, parking, and landscape works.
Work will start in late June, with the first properties expected to be completed at the beginning of 2022. The project is part of our wider programme of regeneration and represents the fourth phase of development which will see around 300 homes built in the next four years.
Councillor Paul Wood, Executive Member for Housing, Roads and Waste Management at Sheffield City Council said: "This is another important step in Sheffield's journey towards providing much needed new homes for Sheffield families. We're very pleased to see these plans for this area of the city and it's so good to see that currently underused land will be used for this development."
We have now built over 1,000 properties, of which around 8% are for affordable rent, delivered by Great Places; 20% are private rent, through Simple Life - part of Sigma Capital Group plc - and the remainder are for private sale.
Our entire development programme is currently benefitting from over £3m in funding from Homes England and £1.5m from Sheffield City Region.