Leading the way in housing provision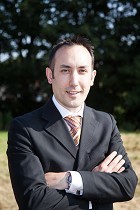 The recognition that SHC is one of the UK's leading public / private housing projects provides further evidence that Sheffield is leading the way in tackling the UK homes shortage- with SHC having now built over 221 private sale and 67 rented homes on three sites across the city.
But that's not all. Over the next 15 years we plan to build 2,079 more – around 90% for sale and 10% for rent - with the emphasis on space, quality, accessibility and value for money.
We have also signed an agreement with private rented sector specialist – the Sigma Group – which could provide many more homes for private rent in Sheffield.
SHC is one of just three public / private housing joint ventures to have survived from a list of 14 local authorities proposed in the Homes for the Future green paper, published by the Department for Communities and Local Government in 2007.
Public spending restrictions during the recession and issues over land values saw 11 embryonic partnerships falter – leaving just SHC, the Gateshead Regeneration Partnership and the New Tyne West Development Company in Newcastle. And of these, SHC has made most progress in terms of delivering homes and the wider regeneration benefits, recently securing planning permission and board approval for the second phase of development – a further 478 homes.
A recent investigation revealed that almost half of all UK councils are now following the lead, with 46% being in the process of establishing or investigating the potential of joint venture housing companies.
Tom Fenton, SHC Project Director, said: "Clearly initiatives like this are not without their challenges. That is why so few have even made it to construction and why we are delighted to be in the vanguard of a drive which looks certain to become much more widespread across the country.
"With the next phase of development now approved I anticipate we will be on site before the turn of the year and will continue to lead the way in delivering quality homes for sale and rent."
Councillor Jayne Dunn, Sheffield City Council Cabinet Member for Housing, added: "We led the establishment of SHC to provide more housing in Sheffield for sale, for shared ownership and for rent. It is great that the innovative work in the city is being recognised nationally.
"Quality and affordability is what we are striving for and what we are achieving through this partnership. This is part of our ambitious plan to provide 15,000 new homes over the next ten years, including an additional 1,000 council homes by 2020."
Matthew Harrison, Chief Executive of Great Places Housing Group, said: "This joint initiative sees us building much needed homes which will benefit local communities in the city. This is a highly success collaboration and a model which can be rolled out nationally."
Mark Knight, Regional Managing Director for Keepmoat Homes in Yorkshire, commented: "We're proud to be working in partnership with Sheffield City Council and Great Places to deliver further homes in the region. Sheffield really is leading the way in UK affordable home provision, whether to buy or rent."