The Site
Construction of the new Brearley Springs development in Shirecliffe is now complete and all 47 homes are occupied. In future we intend to build more new homes on additonal plots of land in Shirecliffe so please keep checking back with us for more information.
Shirecliffe is in the north of Sheffield about three miles from the city centre.The area benefits from Sheffield's green and pleasant character with both a local (Busk Meadows) and larger park (Parkwood Springs) in the locality. It's only three and a half miles from the motorway network too. Shirecliffe has great facilities with a community centre, supermarket and local shops within walking distance plus local primary and secondary schools.
What we've built:

25 x 2 bed homes (including 15 affordable rented homes)
22 x 3 bed homes (including 10 affordable rented homes)
Birchlands
The Birchlands development is situated in the east of Sheffield, approximately 2.5 miles from the city centre.
Find Out More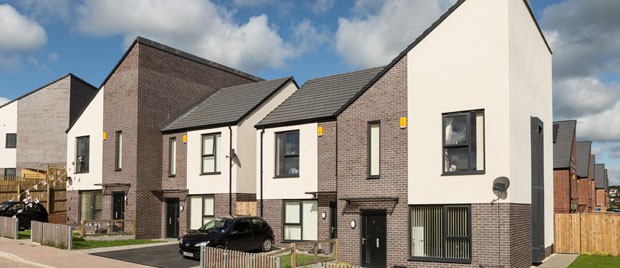 Brearley Forge
The Brearley Forge housing development in Parson Cross is situated in the north east of Sheffield, approximately five miles from the city centre.
Find Out More
Cutler's View
The Cutler's View housing development, off Park Spring Drive, Norfolk Park, is approximately one mile south-east of the city centre and, from its high vantage point, boasts some of the best views of Sheffield.
Find Out More
Prince's Gardens
Prince's Gardens is situated at Manor Top, near to our Eclipse development. It's one of our biggest development sites.
Find Out More